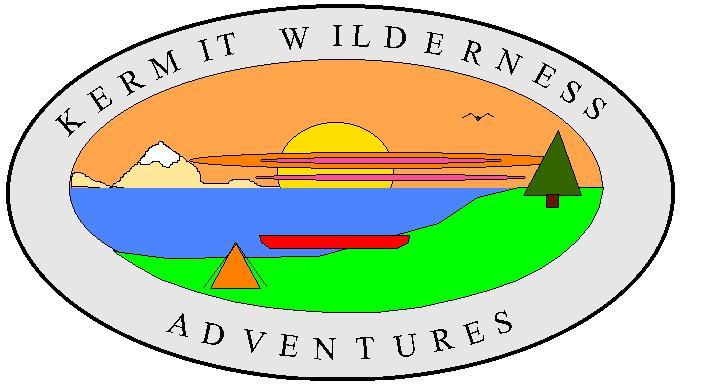 Temagami 2010

We just had to do it again!

In August 2008 we planned a loop route taking us down down the Temagami River and returning to the launch site through a series of lakes along the eastern side of the park. When we arrived and saw the difficulties this intailed we modified the plan and paddled into Wasaksina Lake where we spent the week camping and fishing. This worked out so well we wanted to do it again. This time we entered at Launch Site 7 on Temagami Lake. We paddled up Shiningwood Bay and made our way through three portages, arriving at Wasaksina Lake from the opposite direction from the 2008 trip.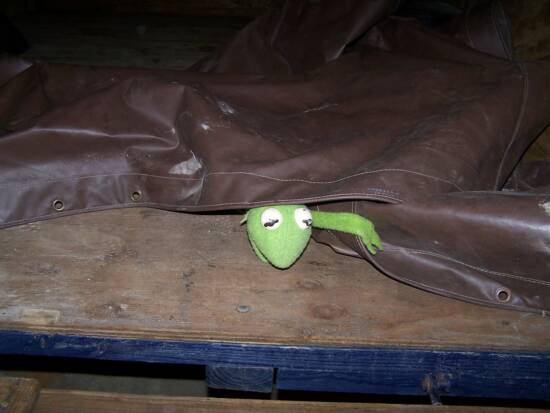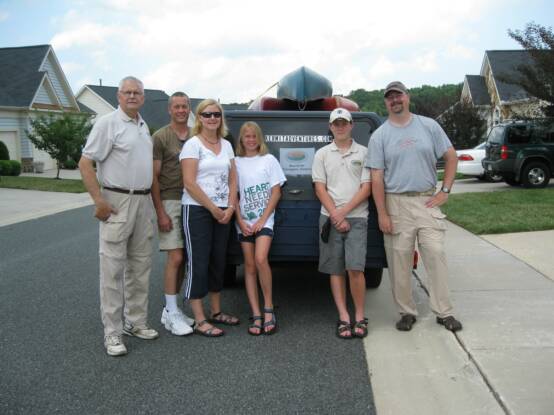 Here we are ready to leave the summer heat of Eastern Maryland for the 780 mile drive. The three canoes are on the car and the gear is in the trailer. We drove through the night to arrive in time to launch and paddle to our campsite.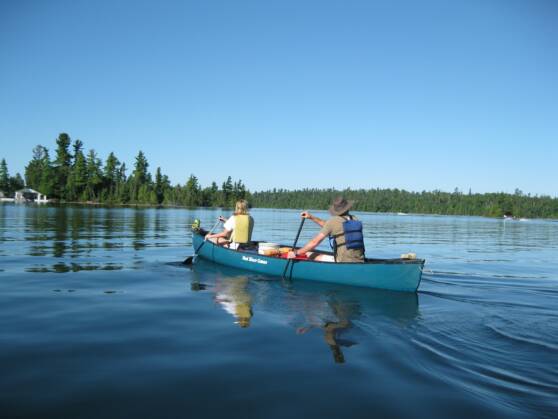 Baby Kerm is riding in his place on the bow as we head out on Temagami Lake. Miss Piggy is on the bow of the red canoe. Kermit is own the bow of the maroon canoe, isn't he? Hey, has anybody seen Kermit? We looked through the gear and he couldn't be found. He must have been left behind! Tradgedy of tradgedies! This has never happened before. We will just have to spend the week without him.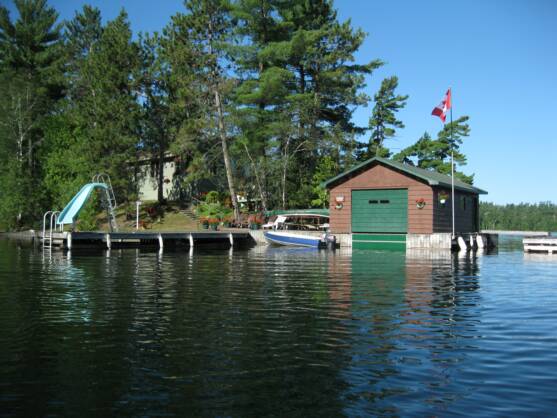 Nearly every island on Temagami has a cabin. Power boats abound on the very large lake. What a great way to vacation in the summer time.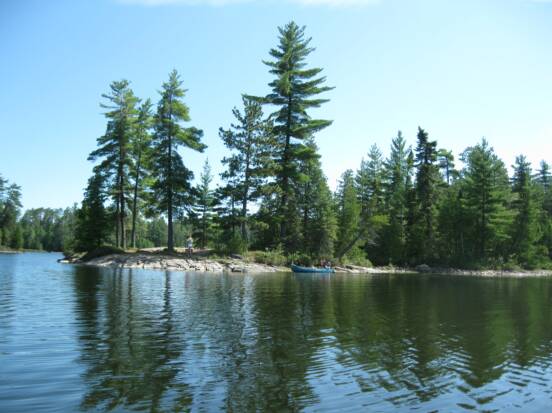 On the way in we scouted campsites on Shiningwood Bay to use for our last night and early departure on Friday morning.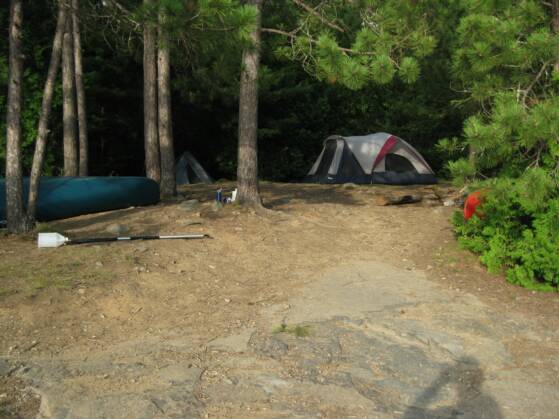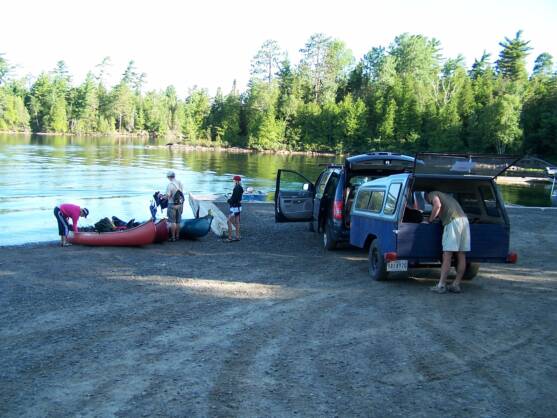 Here we are reading up for the launch Tuesday morning. I took a lot of careful planning to be sure nothing is forgotten.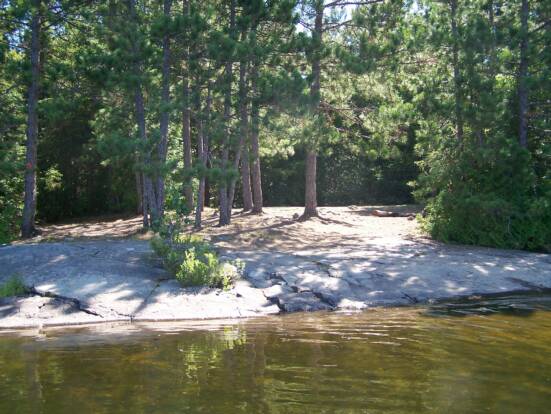 The campsite on Wasaksina Lake awaits our arrival. We thought this was the premier site on the lake but we were to later find a much better island campsite that we could have had for our own had we checked it out.

Dead tired from 1040 meters of portaging we managed to get the camp set up. Why is it I don't take pictures on portages? Could it be I don't want to remember such things?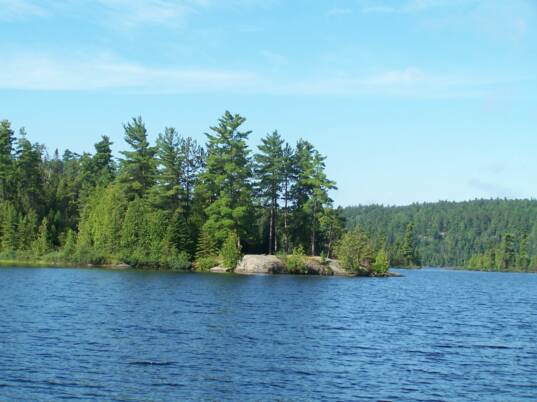 The scenery of the camp across from us remains as beautiful as it was in 2008.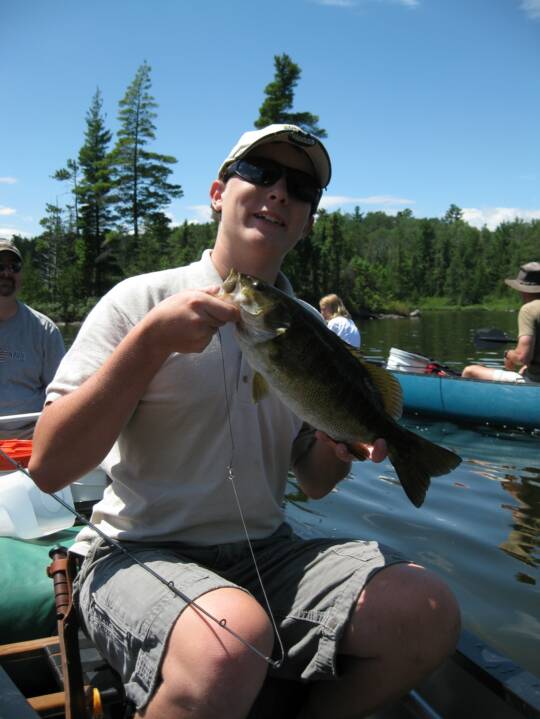 Nice Smallmouth Bass caught while paddling in, but we had steaks planned for dinner the first night.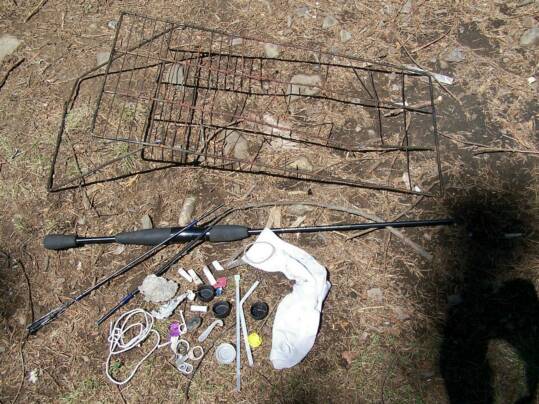 Unfortunately the previous campers have no respect for the environment or other campers. An old useless fire grate, sock, broken fishing pole, cigar tips ring tabs and quite a few butane bottle covers. Now why can't the Coleman people make those covers from biodegradable material?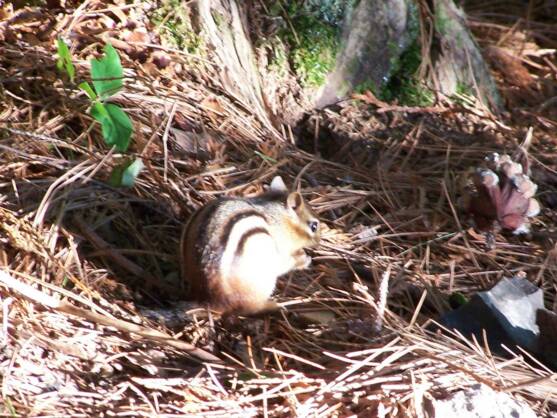 Every campsite has it's share of "mini-bears." These cute little critters can make a mess of unprotected food supplies but at least they pose little danger to our physical well being. This little guy was eating nuts we gave him from our supply of gorp.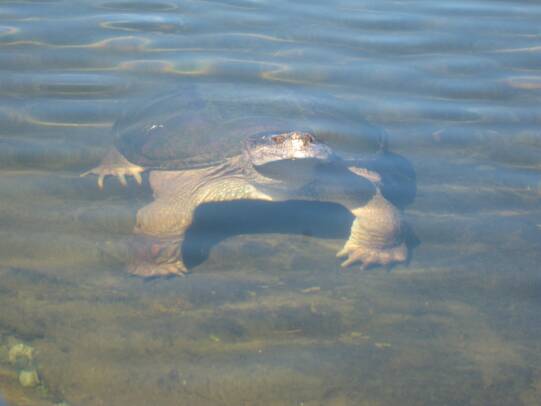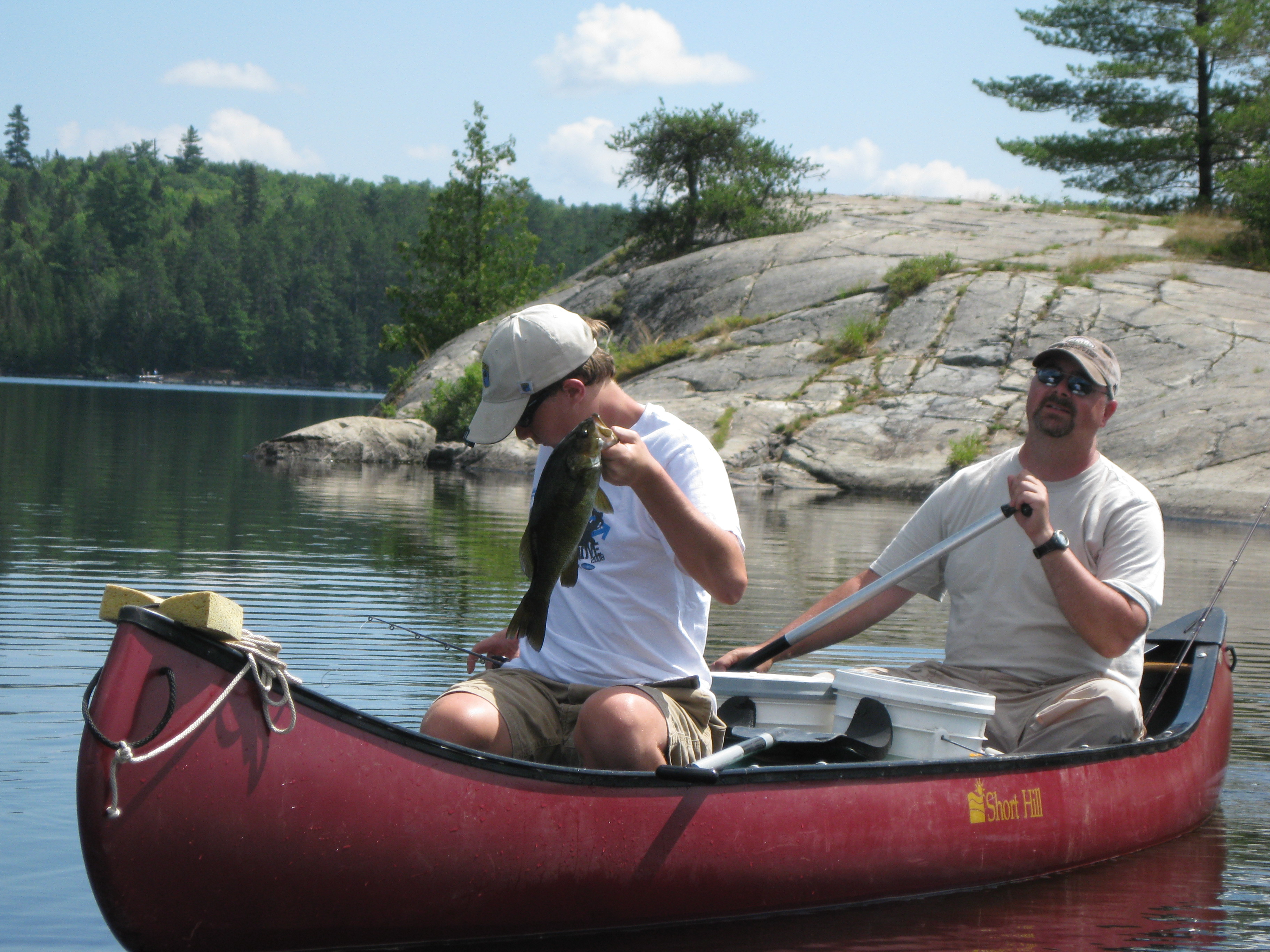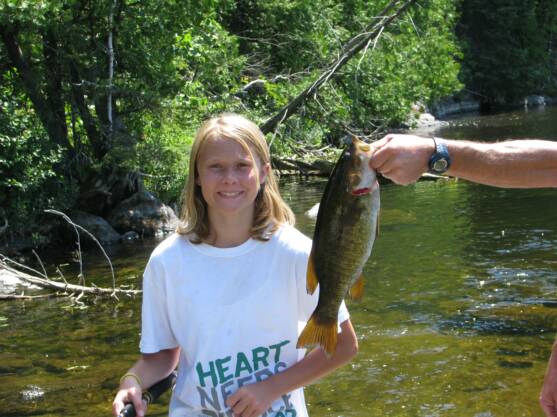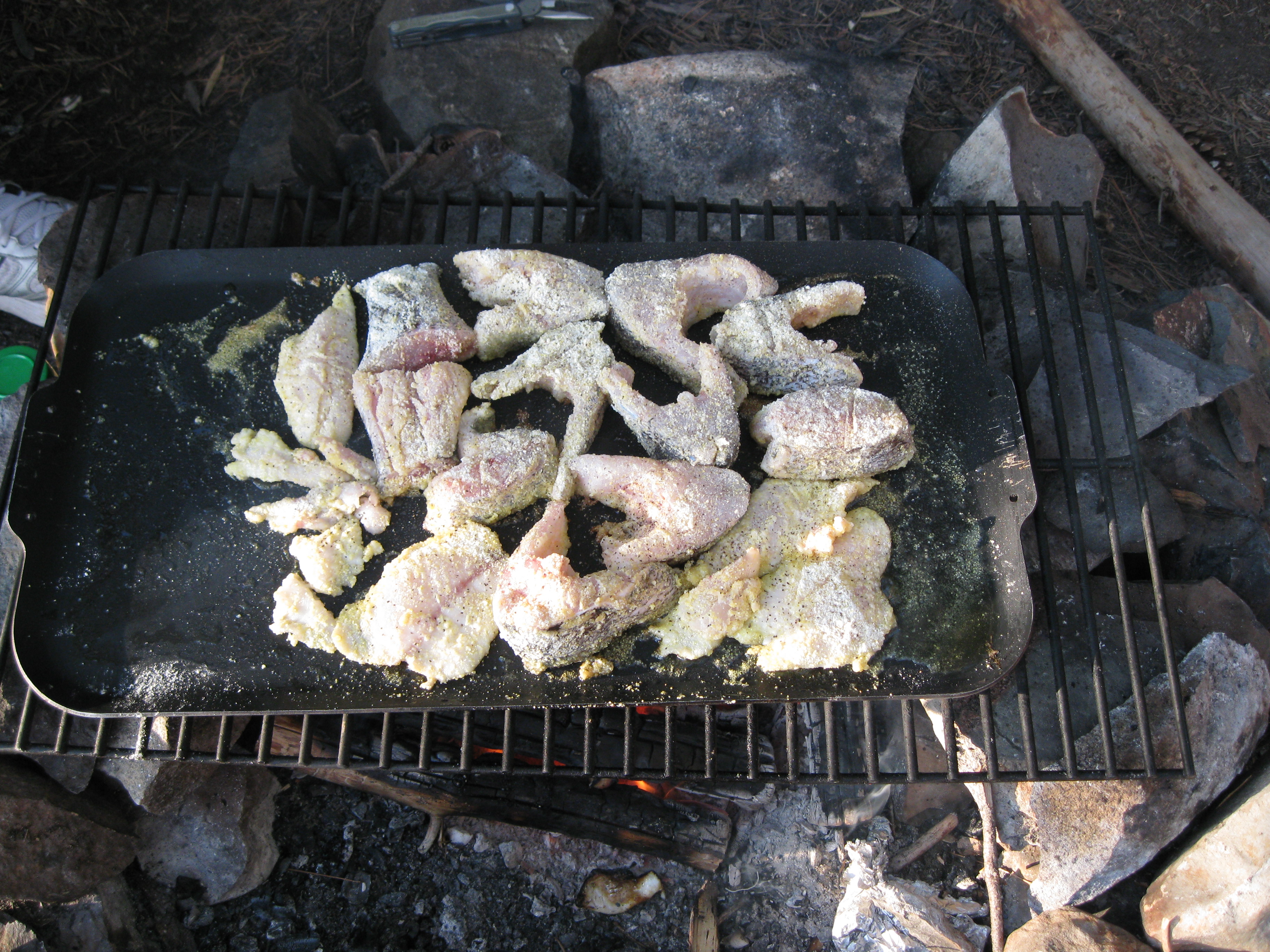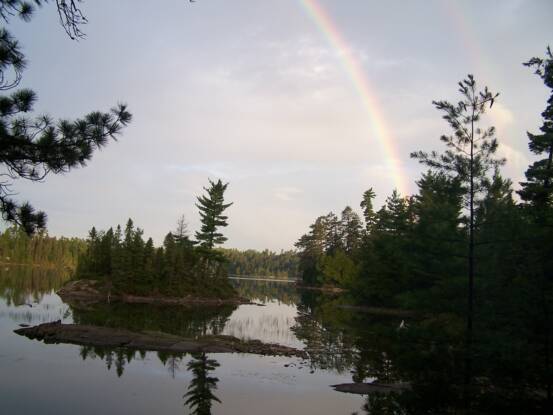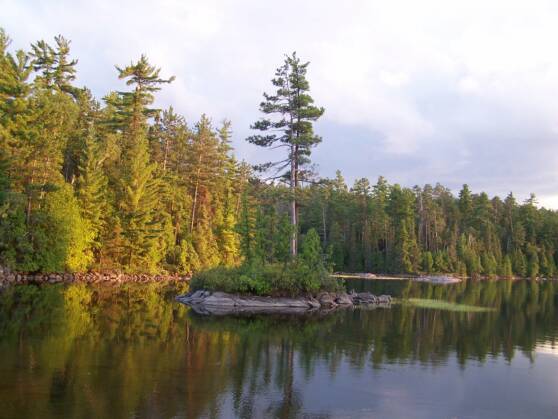 Lyndsey preferred to return her catch to the water.

A nice Smallmouth Bass pulled from Wasaksina Lake at mid day. We kept a few of these for our dinner that night.

Mr. Turtle showed up for dinner just like he did in 2008. Not to be disappointed, Joseph caught some fish to give him.

The last day on the upper end of Shiningwood Bay dawned with beauty and grace.

Alas, we found Kermit crawling out from under the tarp where he was left in the trailer.

Notice the double rainbow. This was our clue that rain was moving in for our paddle home.

These fish were not caught by Lyndsey.

This page was last updated: August 20, 2010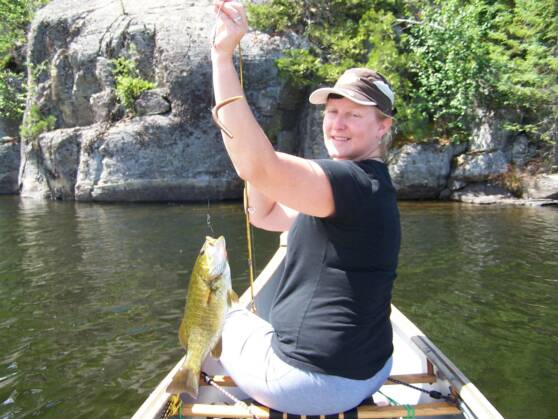 I seems like everyone was catching fish except the photographer.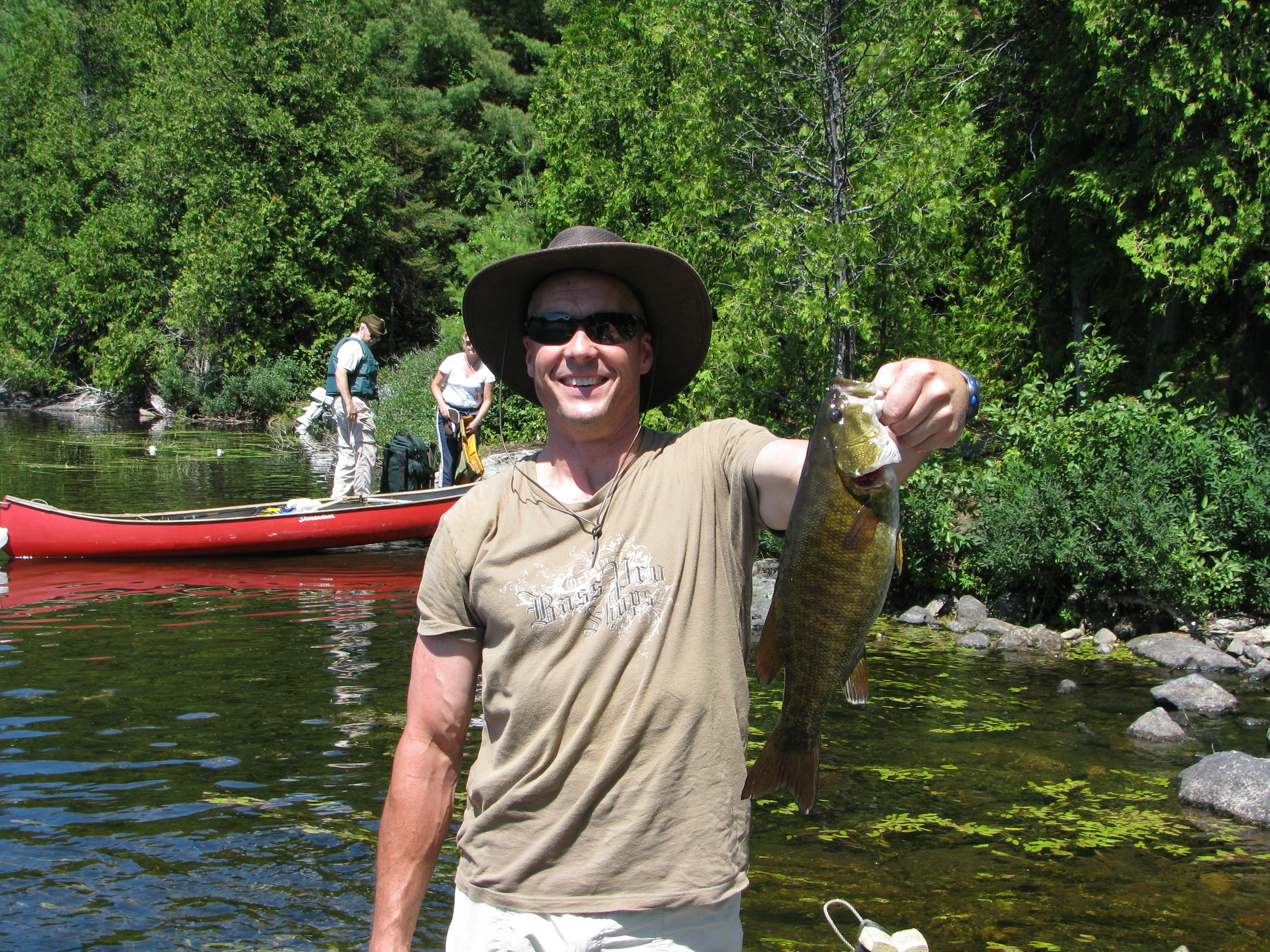 It looks like Ken was fishing while the rest of us were still portaging. Needless to say, this is Smallmouth Bass country.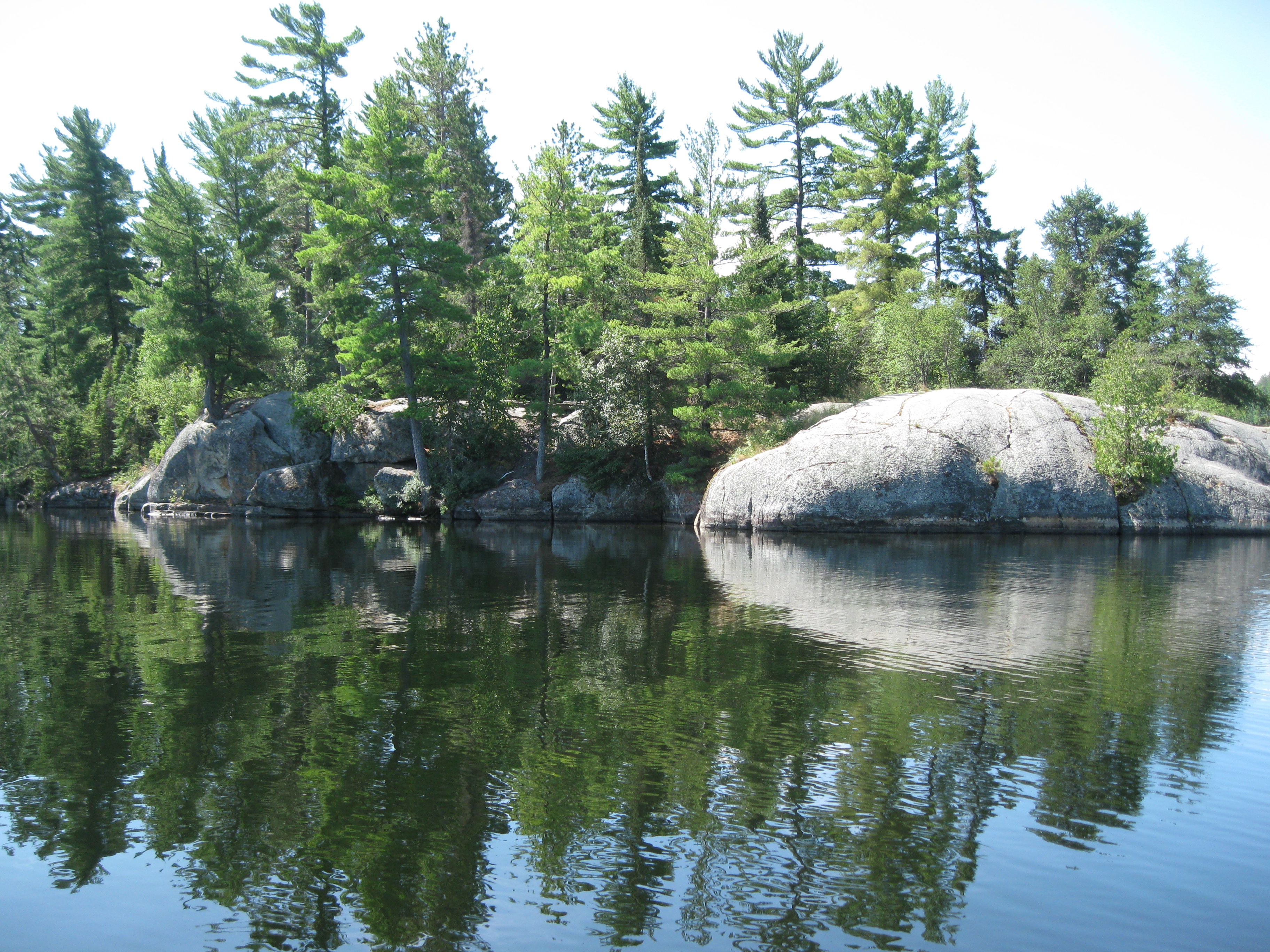 This island campsite on Wasaksina Lake is the best in the area. Lots of room and a great view from high above the water.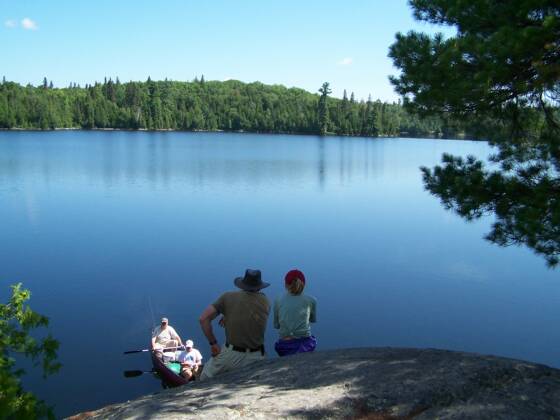 This is the view of the lake from the rock on the island campsite. You could look down into the water and see fish. That is what Joseph and Steven are after in the canoe.