Lunch

Ritz Crackers

Cheese

Snack Cakes

Cookies

Dried Fruit

Gorp

Beefstick

Canned meat

Dried Beef

Jerky

Snack crackers

Tuna Fish

Drink Mix

FOOD

PACKING

PLANNING

PRESERVATION

PREPARATION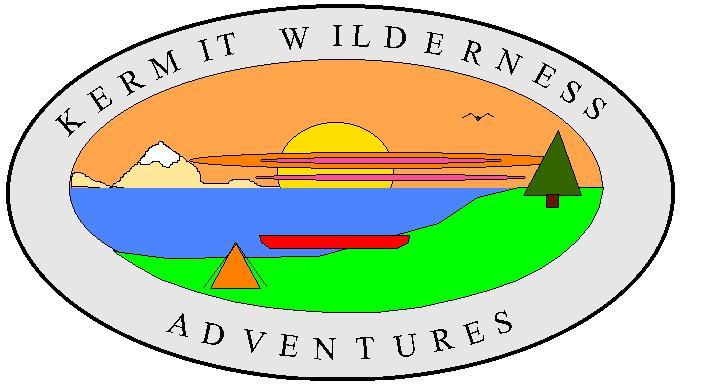 Providing nutrition for our bodies is a common problem on wilderness trips, especially for the neophyte tripper. I frequently see questions on message boards asking about what foods to take. The primary considerations are food weight and preservation. Preservation is a matter of spoilage, either due to heat or to damage during handling. Packs are notorious food crushers of such things as crackers or snack cakes. Space is also high on the list of concerns. Other factors to consider are the dietary needs of campers and  containers for the food . Many venues such as Algonquin Provincial Park, do not allow metal or glass containers. Over the span of almost 20 years leading wilderness trips, I have found some things that work very well for me that I will gladly share with you on this site.

SELECTIONS

Begin by checking with your fellow trippers regarding any important dietary needs, especially for those with diabetes or food alergies. Of much lesser importance are personal preferences. Kids will refuse things at home they will eat in the wilderness. They are also unlikely to try new things and may refuse to even taste something that looks different. I don't worry about this. Hungry people will eat anything, eventually. I don't worry much about fat and calories because of the increased physical activity. Paddling takes more energy than you might realize. Portages take a lot of energy, so the extra calories are quickly burned. In cold weather the calories become the fuel that heats the body. You can double your caloric intake when outdoors in the winter. OK, everybody is looking for the quick solution, so here is the food list. Don't pass judgment on these items until you see the packing plan below.
Freeze Dried (FD)

Some people think freeze dried foods are expensive. They are compared to the grocery store selections, but they are not that bad. They greatly simplify meal preparation especially when it is raining. Plan a food budget of $8/day per person. Over-buy the freeze dried preparations for big eaters.

6 servings for 4 people;

8 servings for 6 people

Below is a list with links to the major companies. They can be purchased at most outdoor outfitters such as
Campmor
and
REI.
Most meals can be prepared by pouring boiling water into the pouch and waiting about 15 minutes. They can also be combined in a large pot. A great advantage to using boiled water is no purification is required.

Breakfast

Eggs

Bacon or Bacon Bits

Ham

Pancakes

Cold or Hot Cereal

Pop Tarts

Tang

Coffee or tea

Hot chocolate

Hash Browns

Sausage gravy

Biscuits

Muffins

Menu

Now, it is time to arrange these items into a daily menu. Plan on consuming the harder to preserve and heavy items first. After one week you can begin repeating some meals except for the first few days that using fresh food. Use more freeze dried items and take some along as an alternate to fresh fish. Some of the items such a brownies and muffins are hard to prepare for groups larger than four. Note that some tortillas do not require refrigeration and are easy to pack. They make good food wraps. In places such as Algonquin Park that prohibit cans and bottles, more FD items may be needed. Tuna, chicken and shrimp are now available in foil containers.

Lunches are hard to plan because not many imperishables can be eaten without some preparation. I have found it easier to eat well for breakfast and dinner with just light snacks for lunch. The snack bags can be Gorp or the small bags of mixed snacks. You can make these up yourself using such things as nuts, Rice Chex, or pretzle nuggets. Follow the recipe on the Rice Chex box.

Dinner

Pork Chops or Steak

Beans & Rice

Stuffing mix

Macaroni & Cheese

Potatoes au Gratin

Freeze dried meals (FD)

Drink Mix

Wine

Pudding

Cheesecake

Brownies

Popcorn

Pantry

Salt & pepper

Spices

Margerine or butter buds

Syrup (see recipe on sidebar)

Paper towels

Sugar

Artificial sweetener

Powdered milk

Vegetable Oil

Tortillas

Muffin cups

Aluminum Foil

1st Day

Breakfast

Purchase on the road







2nd Day

Breakfast

Eggs

Sausage gravy

Biscuits

Tang

Coffee, tea or choco

Lunch

Beefstick

Cheese

Crackers

Drink mix

Snack Cakes

Dinner

Pork Chops

Stuffing Mix

Apple pie

Wine or drink mix

Lunch

Canned meat

Cheese

Crackers

Drink mix

Cereal bars

Dinner

Noodles Primavera

Add canned or FD chicken

Pudding

Drink Mix

3rd Day

Breakfast

Pancakes

Ham

Tang

Coffee, tea or choco

Dinner

Red beans & rice with

leftover ham and shrimp

Cheesecake

Drink mix

Dinner

Spaghetti

Brownies

Drink mix

4th Day

Breakfast

Scrambled eggs w/Spam

wrapped in tortilla

Tang

Coffee, tea or choco

Lunch

Pepproni

Dried fruit

Drink mix

Cookies

Lunch

Cheese crackers

Dried fruit

Drink mix

Snack cakes

Dinner

Macaroni with diced Spam

Pudding

Drink Mix

5th Day

Breakfast

Eggs and bacon bits

Hash browns

Tang

Coffee, tea or choco

Lunch

Beefstick

Crackers

Drink mix

Cookies

Dinner

Fresh caught fish

Noodles primavera

(Alt. FD Beef Strogonoff)

Lemon cheesecake

Drink Mix

6th Day

Breakfast

Hot cereal

Blueberry Muffins

Tang

Coffee, tea or choco

Lunch

Canned meat

Crackers

Drink mix

Snack cakes

Dinner

Purchase on the road

7th Day

Breakfast

Cold cereal

Pop Tarts

Tang

Coffee, tea or choco

Lunch

Tuna

Cheese Crackers

Drink mix

Cookies

Shopping

The next step is to go through the menu and prepare a shoping list of items that you don't have at home and will need for the meals. Order the freeze dried dinners or purchase locally, first. Make your trip to the grocery a few days before departure. Fresh foods such as meat and cheese can be frozen before departure. I cook the sausage before leaving and freeze it in a Zip Loc bag. Don't forget the pantry items and extra eggs for things like muffins and brownies.

Packing Plan

Here comes the tough part. The first thing to do is choose the containers in which to pack the food. I have heard from others that they package up the food and divide it among the backpacks. I could not tolerate this. The food gets too much handling. Many of my menu items would not survive this treatment and I personally object to collecting everything each evening to put into the hanging food pack. I highly recommend packing food into oversized 5 gallon plastic buckets. Food such as Pop Tarts, crackers, and eggs are unlikely to get crushed and broken. The buckets also make good camp seats. They are virtually water tight, but they are not easy to hang. I usually take my chances and place them on the ground a safe distance from the tents.

Start by removing items from boxes and laying everything out by meals. Begin packing items for the last meal, first. I pre-measure items such as tang and place them in Zip Loc bags. Mark the bag using a Sharpie marker with the contents and the amount of water or milk to add. Be sure to cut instructions from the outer carton and include them with the food. Also, mark the pop tarts with the flavor on the outside of the wrapper. Be sure to put the menu in top of the last container you pack, which will the first to be used.

Immediately before leaving home, put the frozen items into the soft side cooler and place it into a larger picnic cooler. At the launch site, leave the larger cooler in the vehicle. I usually have to defrost my steaks before cooking them that first day out. The rest of the items I keep in the soft side and keep it out of the sun.

Preparation

GENERAL

I use stick margerine for frying eggs, but you can wet the pan with vegetable oil or use the liquid margerine.

Dice up spam and lightly brown it before adding eggs.

Using tortilla food wraps is a convenient way to serve the food helps add substance to your meals..

SAUSAGE GRAVY (Serves 4-6)

Pre-mix the following ingredients in a Zip Loc bag:

4 tablespoons of sifted flour

1/2 teaspoon pepper

1 teaspoon salt

2/3 cup powdered milk

To prepare, slowly sprinkle into 2 cups of cold water while stirring. Place on medium heat and add 4 tablespoons of margine. Keep stirring until the gravy thickens and starts to boil. Add the precooked sausage. Bob Evans hot sausage is best. Serve over biscuits with fried eggs.

BISCUITS

Add 1/3 cup of milk to 1 cup of Bisquick. Stir and divide the lump into four. Place the lumps in the Outback Oven and cook at the high end of the temperature range for 12-15 minutes after reaching temperature. Turn off the stove and cover with the dishtowel until ready to serve.

CANNED HAM

Some canned hams do not require refridgeration. Open one and fry some slices for breakfast. Wrap the remainder in aluminum foil and add it to beans and rice for dinner. You may have enough to snack on at lunch time. (Cans are not permitted in Algonquin Provincial Park).

BLUEBERRY MUFFINS

Follow instructions on the box for mixing. Spoon the batter into muffin cups, 2/3 full. You can get about 6 cups into the Outback Oven. Another way is to pour it all into the bake pan and make a large cake. Give a little more cooking time. Check the smell of the oven frequently and turn it down or off it a burning smell is detected. This is a good time to cover it with the dishtowel to continue baking at reduced temperature.

CHEESECAKE

Buy the cheesecake in a box that doesn't require cooking. Ignore the crust instructions. Mix enough milk for the cheescake instructions and combine in a small pot with a hand beater. Cover and put in a cool place. (Set it in shallow water). To serve, spoon onto plates and sprinkle the graham cracker crust crumbs over the top.

Other ideas? Mistakes? Commets?

Preservation (Refrigeration)

It isn't unreasonable to take a cooler on wilderness trips. I have a softside cooler into which I pack pre-frozen items, and other things I want to keep cool, before leaving home. I put this into a larger, hard plastic cooler while in the car. At the launch site I put the soft side cooler in cool place in the canoe. I also keep it in the shade while in camp. To extend the cooling for several days put a bottle of frozen water in it. Of course, the bigger it is the longer it will last and the more weight you will have to carry. After a few days you will really enjoy the cold water that can be poured from the bottle. Whatever you do, don't use crushed ice or cubes. They will melt very quickly and likely get the food wet.